Training of Deaf Dogs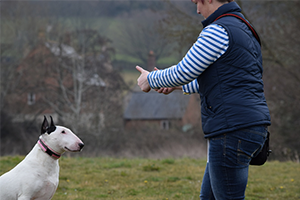 Through Kay's own personal experience of owning and training a deaf bull terrier, she has developed acute experience when it comes to helping owners understand and work with their dogs who have bilateral and unilateral hearing loss. Developing and nurturing a trusting relationship between you and your deaf dog is critical to help your dog lead a relatively normal life and give you the confidence you need to lead them. Learn vital skills like checking in, hand signals and the importance of your body language and facial expressions with Kay.
---
Rescue & Re-home Guidance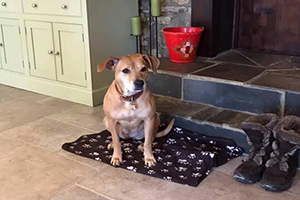 Now that you've decided to give your dog a forever-home, you'll want to ensure that you both get off to the best start. Adopting or rehoming a dog can be a complex process. Not knowing what their start in life was, means you don't always know the challenges you're up against, until they arrive. Giving them a fresh start in a happy, healthy new home is critical to forming a long-lasting relationship, which is why Kay offers bespoke services to help owners build a bond with their rescued or re-homed dog. Whether you need help to prepare yourself and your home for the new arrival, or whether you need guidance to help with behavioural challenges once they've arrived, Kay works with you to find the best solution for your whole family.
---
Armchair Training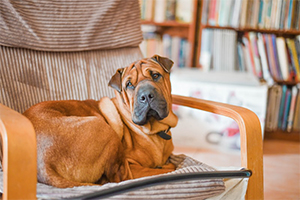 No surprises here, this course does exactly what it says; training your dog from the comfort of your armchair, and helps you keep your puppy focussed and relaxed, when you are too. This course is perfect for young dogs and puppies that need their brains kept busy in the evening, and to keep them calm. Alternatively, this is a great option for older dogs, or dogs recovering from injury, that cannot manage high intensity training, but still have an active brain. We have also had the honour of working with dog owners who have limited mobility, and this course is perfect for owners that need a calmer, less mobile approach, or for anyone who just wants to train their dogs while relaxing on the sofa. This course covers focus games, handling exercises, body awareness and impulse control.
---
Confidence Development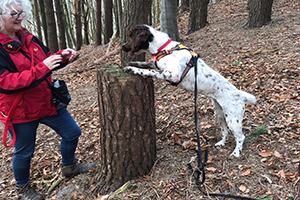 Has your dog had a bad start in life? Or have they simply had an experience which has left them anxious and lacking confidence? For many dog owners, reactivity and fearful behaviour is something that they often struggle to overcome. Kay has worked with a wide range of breeds and behaviours and can help you and your dog overcome challenging environments and situations that usually leave your dog overwhelmed, causing them to shut down. Developing confidence in your dog is as much about you, as it is about them; recognising the triggers, helping them to focus on you and dissociating a bad experience with their learned response are just some of the ways that Kay helps you, and them, build confidence and uncover new independence.